Swire Management Programme
The objective of the Swire Management Programme is to develop high performance, high potential individuals into business leaders who share a common set of values. On the Programme, you'll have the option to explore different industries, functions, countries and cultures while having the flexibility to hone your skills and gain experience in the areas that interest you most. With frequent job rotations and extensive training and development support, you'll never stop learning.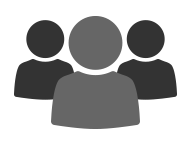 Job rotations
Whether you have ambitions to become CEO of one of our companies, an industry expert or functional expert, we'll work with you to tailor your development on the Programme. Every few years, you'll experience job rotations which will be driven by business needs, but also take into consideration your preferences and aspirations. In the first 5 years the rotations may be quite frequent but as the roles become bigger you will spend more time in the role. Depending on the Operating Company you work in, the type of roles that you'll get exposure to and the geographic mobility will vary. Opportunities to move across operating companies are also available.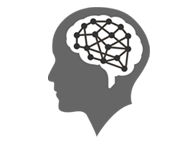 Training and development
We offer a comprehensive mix of experiential leadership training, industry-specific technical skills training, and individualised functional and language training. You'll also have the opportunity to attend training at renowned business schools such as INSEAD in Singapore and France. You'll benefit from mentoring by our senior leaders who will provide you with an objective, independent and unbiased source of support and guidance. You'll also have a dedicated Career Coach who will support you as you work towards your career aspirations. We also have rigorous Development Centres and 360 assessments in place to enable your development and success.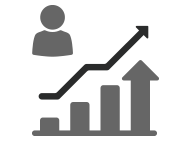 Career progression
For the first three years, you'll be a Management Trainee and, thereafter, provided you have what it takes, you will become a Swire Management Programme Executive. The stronger your performance and potential, the faster you will progress on our Programme. We encourage and promote a high performance culture, with rewards and recognition in place to differentiate.

Compensation and benefits
The Swire Management Programme offers a highly competitive compensation and benefits package with a monthly starting salary of HKD32,300. If you're based in Hong Kong SAR, you will be provided with company housing for the first three years or a cash allowance of HKD12,500. You'll then receive a cash allowance in subsequent years. If you're based outside Hong Kong SAR, you will be provided with company housing or a cash allowance. We also offer a leave passage allowance, an attractive bonus, medical coverage, a retirement benefit scheme and additional perks unique to Swire!
Have you got what it takes?
The Swire Management Programme 2024 is now open for applications. The application period runs from 15 September 2023 to 31 October 2023, 23:59 (UTC+8).
Follow us on Instagram, Facebook, LinkedIn and WeChat for the latest news on recruitment and career events.
For general queries, please send an email to swireprogrammes@jsshk.com.